Hard water isn't bad for you, but it may create significant issues with your plumbing and equipment that uses water.
A water softener's purpose is to soften water. However, what that entails and how it benefits one's health is not always apparent. 
In a water softener system, resin or zeolite, a bead-like material coated with positive sodium ions, lowers magnesium and calcium levels. When water flows through it, the sodium ions swap places with magnesium and calcium ions. Then the water softens.
Are you considering a home water softener? Learn more about water softeners and why you should buy one.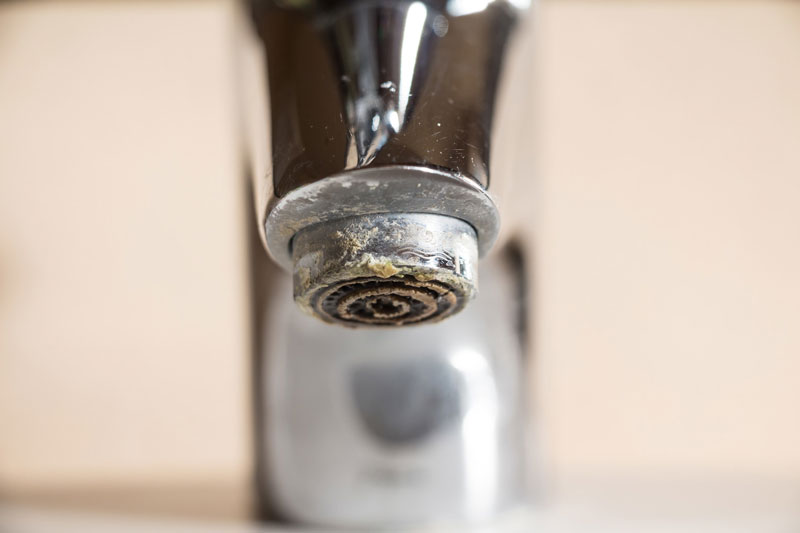 1. Water Softeners Protect Kitchen Utensils
Kitchenware is the most vulnerable to hard water due to its frequent contact with it. Hard water can etch, leave a soapy film, and dull pots, kettles, and pans and leave them still looking dirty.
By using an anti-scale water softener, these impacts are eliminated. In short, after cleaning, silverware, glasses, and flatware are left cleaner and shinier than before.
2. Softeners Keep Your Skin Smooth and Nourished
 Bathing in soft water is more beneficial to your skin than bathing in harsh water. When dealing with hard water, magnesium and calcium can combine ineffectively with soap. This combination results in a buildup that blocks pores and creates a residue on the skin.
Acne can be cleared up, and outbreaks and eczema are avoided by washing your skin with soft water.
3. The Softening of Water Keeps Clothes Cleaner
 Hard water can reduce its effectiveness when it comes to cleaning equipment such as washing machines and dishwashers.
Soap scum and residue from hard water that accumulates on your clothing can cause them to fade and go grey. This is as a result of the water not mixing properly with the soap and detergent.
Soft water maintains softer clothes, linens, and towels while also providing brighter colors that last longer.  
5. Water Heaters Will Last Longer When Using Softeners 
When hard water flows through a water heater, it can cause damage to the unit. By leaving a mineral deposit on the surfaces of objects, hard water inhibits heat from reaching the water itself.
Using a water softener in conjunction with an anti-scale system will reduce the formation of deposits and improve the operation of the water heater.
6. Water Softeners Help To Prevent Pipe and Tap Breakages
Hard water includes high concentrations of minerals such as calcium and magnesium, which may cause:
Scaling in pipes
Mineral accumulation in plumbing fittings
Damage to water fixtures themselves
Water softeners can be used in the house to minimize mineral accumulation. The water softener releases its own chemicals into the water, which reduces calcium and magnesium buildup. This keeps pipes free of obstructions, allowing them to remain unaffected by hard water in the long run.
7. Water Softeners Decrease the Amount of Soap or Detergent Usage
It has been shown that soft water works more efficiently in conjunction with soap when used in cleaning. In addition, soft water produces a fuller lather with less product, resulting in significant cost savings.
On the other hand, hard water renders soap ineffectual and leads you to use more of it than necessary to do the same cleaning job. 
8. Soft Water Is Beneficial to Your Pets
Mineral buildup in our hair from hard water may cause it to become flat and fragile. This can, of course, also happen to your animals. However, you'll notice a fresh shine and volume in their coat after giving them a bath in softened water.
Soft water regulates the pH level in their fur, making your fluffy friend cuddle-ready. In addition, bathing an active dog will take less time with soft water since it needs less product and fewer rinses.
9. Water Softeners Help You Save Money on Your Monthly Utilities Bill
Because of the reduced quantity of water that you will consume due to installing a water softener, your utility costs will drop.
The purchase of salt or potassium for the chemical transformation in water softeners may, nevertheless, be necessary. Yet, the cost of these things may be worth it in the long run since you will save money on your overall water bill.
Also, because water-using appliances are working more efficiently, it will help reduce your energy bill.
9. Water That Tastes Better
Although the function of a water softener installation with a filter goes beyond flavor, one of the most common reasons people install them is to improve the taste of tap water for drinking. Therefore, one of the advantages of a water softener and filter is that the water from every tap in your house will taste nicer.
Additionally, meals and drinks made with softened and filtered water have a superior flavor. So there's no need for any more bottled water!
10. Water Marks on Bathroom and Kitchen Surfaces 
Soap does not clean or dissolve fully when it comes into contact with hard water. Instead, the soap connects with the minerals in the water, resulting in a film that clings to all surfaces.
Mineral deposits may deteriorate to the point that a chemical reaction occurs that permanently damages products.  For instance, if you have a shower door with a white, hazy deposit that never fully disappears, the stains may be permanent due to the chemicals etching the glass. 
Change Your Water For the Better!
There are no two ways about it water softeners resolve hard water issues. As we have shown above, since Cincinnati is in a hard water region, everything in your house will be affected by the hard water's impacts.
Since we do live in Cincinnati and we have hard water issues, you should invest in the best water softener that your budget allows. Not only will this investment protect your property from the effects of hard water, but it will also safeguard your family.
However, that being said, you must research before purchasing a water softener. Not only should you look for a water softener that meets your requirements and tastes, but you should also look for one that is ecologically friendly and has been authorized by the appropriate authorities.
Why not contact us for any plumbing issues. We offer assistance with managing all your plumbing needs.