It may not get the most notice, but a home water filter is one of the most worthwhile investments, one that you can often update for under $1000. With a home water filter or a combination of filters, you have complete control over what flows to your faucet, shower, and appliances.
There's a broad range of filters, so you can be selective in reducing specific contaminants in your water and retaining essential minerals. When it reaches the tap, you get the tastiest and safest water money can buy.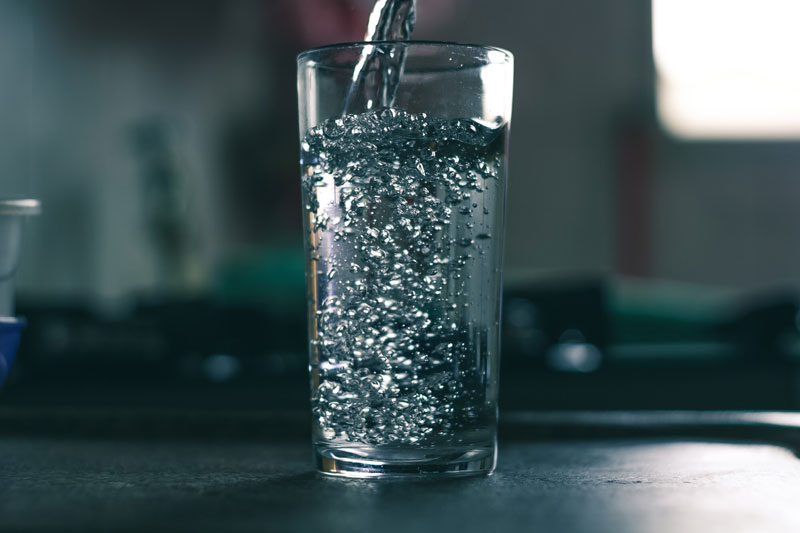 Home Water Filter Options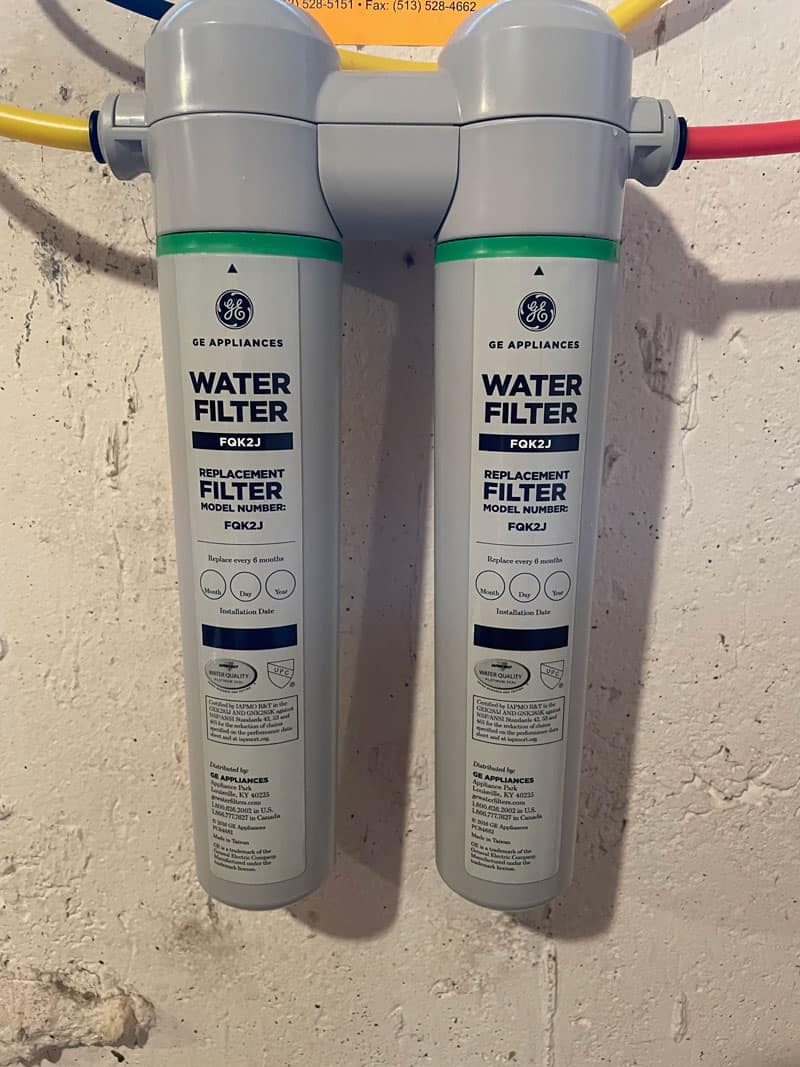 Not just for people with well water, home water filters are a great option for homeowners looking to get the most out of public water sources as well. Although public water is treated to reduce harmful contaminants like heavy metals and pathogens to an acceptable level, there may be issues in the lines. When you consider the chlorine and fluoride in public water, you can almost always improve the flavor as well.
To find out which home water filter system to buy, you need to test your water quality to see what, if anything, you need to filter out. You can perform at-home tests or you can have a professional lab or state health department perform the test. Despite the added cost, labs are the most accurate and versatile for testing for particular contaminants.
Filters vary in price, size, and performance. Depending on the problems you have with your water, you'll need specific filters or combinations to produce clean water. You can find most home filters at a home improvement store like Home Depot or Lowe's.
To find out exactly what a filter protects against, look for an NSF certification label. The National Sanitation Foundation (NSF) maintains the health standards for products, and you can see exactly what a home water filter does by looking at their database.
Let's look at the different point-of-entry (POE) filter options to outfit a whole house water filter system.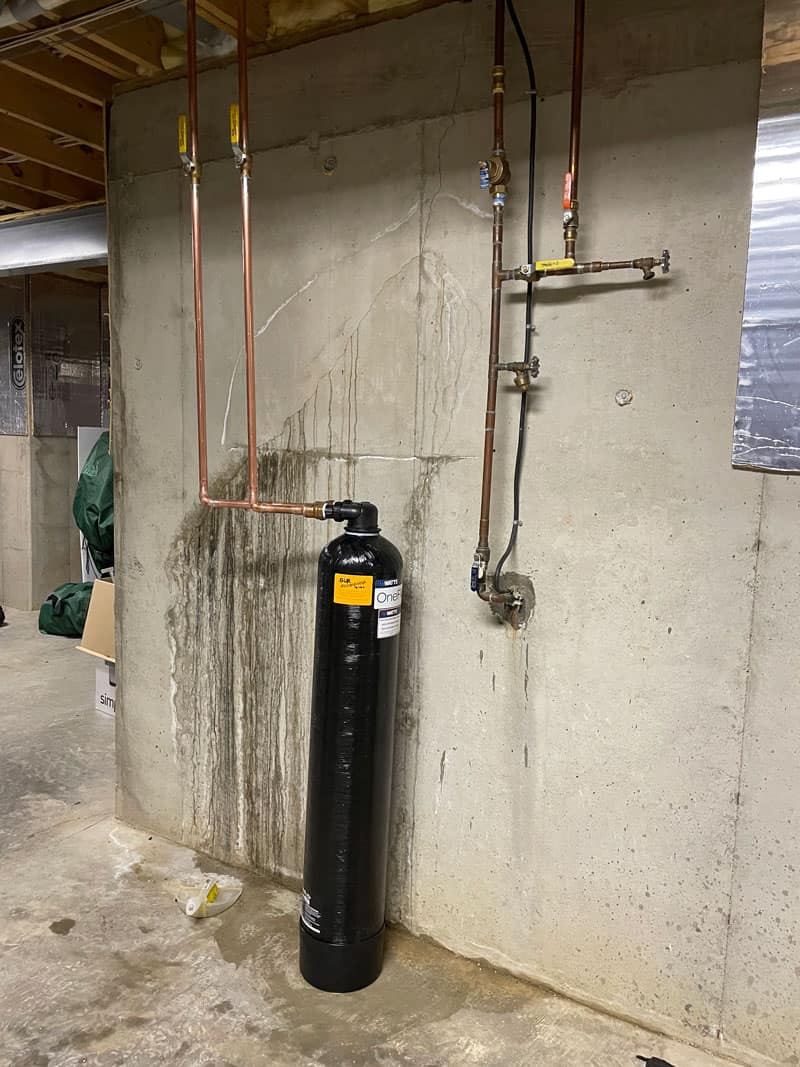 Sediment Filters
Deep well water is rich with taste-enhancing minerals and free of additives like chlorine. For many people, a quality well is right up there with mountain springs for preferred water sources.
The problem is, well water is exposed to countless environmental hazards, from toxic heavy metals to chemical fertilizers, not to mention a host of bacteria and parasites. Before you have to worry about any of that though, you need to worry about the dirt your water sits in.
A sediment pre-filter separates debris, rust, and dirt particles. This does little to nothing for the taste or safety of the water, but it is essential for protecting the finer filters down the line.
Without a pre-filter, your other filters will get clogged and fail. If you use a UV filter, sediment can also block the UV rays from reaching pathogens in the water. If you're on well water or certain public water sources, a sediment filter is a must-have to protect your filters and critical plumbing components.
Activated Carbon Filters
Carbon water filters use natural carbon blocks or granules made from wood, coal, or coconut shells. The carbon is "activated" with a positive charge. The positive charge attracts the negative charge of contaminants to absorb them.
A carbon filter is beneficial for removing several organic materials that foul the water's taste, color, and smell. Some of the substances it can reduce or remove include:
Chlorine and chlorine by-products
Pesticides and herbicides
Volatile organic compounds (VOCs)
Synthetic chemicals like PFOS
Radon
Solvents
Microplastics
Catalytic carbon water filtration is a similar filter that is built to remove chloramines in drinking water and the associated trihalomethanes, a toxic byproduct. It can also reduce hydrogen sulfide gas, which you might recognize from its "bad egg" smell. In general, activated carbon block is recommended for its higher surface area, resulting in superior absorbency and better tasting water.
Activated carbon is effective and versatile, showing up in every possible filter, from whole house filters to pour-through filter pitchers. They also have a wide range of filtration power, with their pores ranging from 0.5 microns to 50 microns.
These filters do not work for every contaminant. It does not remove toxic heavy metals like arsenic, lead, or chromium. Furthermore, it is ineffective for microbes like bacteria and protozoa, minerals, and dissolved solids, so you will likely need to supplement it with one of the following filters.
Ceramic Filters
One micron is the standard pore size for filtering out the majority of bacteria and microbes that show up in the water. The common parasite Cryptosporidium, which is larger than one micron, can be effectively eliminated with a ceramic filter.
Ceramic filters are used exclusively for blocking out bacteria, parasites, other germs except for viruses. It does not block chemicals or dissolved solids.
When looking for a ceramic filter, look for "absolute" pore sizing rather than "mean" pore sizing. An absolute pore size of one micron means that every pore is one micron in size, no more and no less.
A mean pore size of one micron means that's the average, so there are some pores that are larger and some that are smaller. While bacteria won't be able to make it through the small holes, they can make it through the large holes. You'll see mean sizing more often in carbon filters.
Ceramic filters are convenient and easy to clean. Like carbon filters, some manufacturers may also add silver to the filter to prevent algae and bacterial buildup.
UV Filters
They rarely work alone, but UV filters pick up the slack where activated carbon fails. UV filters use ultraviolet light to eliminate microorganisms, including bacteria, viruses, protozoa, and parasites.
UV light needs relatively clear and clean water to reach all of the microbes in the water, so it usually comes after activated carbon filters. Since it isn't so much a water filter as it is a death ray to microbes, it does nothing to eliminate VOCs, heavy metals, fluoride, chlorine, or other chemicals.
Reverse Osmosis Filters
Reverse osmosis is the gold standard for the home water filter. These filters use extremely high pressure to force water through a semi-permeable membrane, resulting in the highest quality drinking water on the other side.
The reverse osmosis filter almost does it all. It does not perform well with chlorine, chlorine byproducts, or VOCs, but you can expect it to remove the following contaminants:
Bacteria, viruses, protozoa, and other microbes
Heavy metals like lead, copper, zinc, arsenic, and chromium
Agricultural runoff like nitrates
Dissolved minerals like sodium
With pore sizes of 0.0001 microns and smaller, reverse osmosis filters can remove the most contaminants from your water supply. Despite their effectiveness, they are less common in whole house system filters because they are also more expensive and more water inefficient.
A reverse osmosis filter wastes 25-50% of the water that passes through it. Some water goes to the water source in the home, while the rest flushes contaminants away. This results in wasted water and a weaker flow rate.
If you're wasting one gallon of water for every two gallons you use, there's often little sense in using that filtered water treatment for your toilet, for instance. It's more common to use this filter in certain areas, like under kitchen sinks for drinking water. Still, if you have massive contamination problems, it can be practical in a whole house.
Water Softeners
Water softeners are an especially helpful pre-treatment for reverse osmosis filters. They pre-treat water through ion exchange, removing minerals that contribute to water hardness, like calcium and magnesium. They also remove many toxic metals.
Some water softeners use salt systems, introducing sodium to remove the other elements. There are also available salt free systems.
In Cincinnati, home water filter systems are a great way to deal with the hardness of our water. With a water softener, you can get rid of the water spots that build up on dishes and rusty stains around bathroom fixtures.
Water softeners can also be a vital part of extending your water heater's life. Overall, they can save you a lot of money by helping the longevity of any household appliance that uses water.
Other Filtration Methods
Other filtration methods use distillation, which involves boiling the water to remove pathogens. Oxidation reduction filters are beneficial if you have high amounts of iron or manganese in your water supply.
Research the Best Home Water Filter System
In Cincinnati, water softeners are a safe investment to deal with the common hardness problem. But before you buy any water filtration system, test your water to find the exact contaminants you need to remove. Home water filter systems are expensive, and it's easy to waste money on overpowered combination filters.
If you're ready for better tasting water that can benefit your health and home, contact our experts at G&R Plumbing, Inc. Our knowledgeable technicians will help you find and install the perfect home water filtration system. We remain committed to meeting your exact water filter needs, delivering the highest quality and best value.